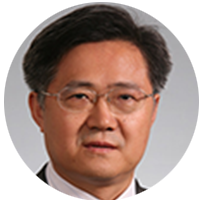 Prof. Zhongliang Liu
College of Environment and Energy Engineering, Beijing University of Technology, China
BIO: Professor Liu Zhongliang works as the chair professor of power engineering and engineering thermophysics in the Power and Energy Engineering Department of Beijing University of Technology. He is the ex-deputy director of the Chinese Society of Heat Transfer under the Chinese Society of Engineering Thermophysics. He has been committed himself to teaching and research in the field of thermal fluids and energy engineering. He has published more than 400 academic papers on various academic journals and conferences including Int. J. of Heat & Mass Transfer, Int. J. of Refrigeration, J. of Power Sources, Energy, Energy Conversion & Management, Numerical Heat Transfer, Applied Thermal Engineering etc. Now his main research interests are environmental energy technology, enhanced heat transfer theory and technology, numerical methods in heat and fluid flow and renewable energy utilization and energy conservation, process energy saving, analysis and optimization.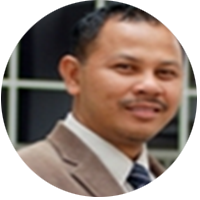 Prof. Ismail Musirin
School of Electrical Engineering, College of Engineering, Universiti Teknologi MARA, Malaysia
BIO: Professor Dr. Ismail Musirin has got 22 years of research experience in the field of Power System Engineering. He has received numerous research grants from the Ministry of Higher Education, Malaysia (MOHE) and Ministry of Science, Technology and Innovation, Malaysia (MOSTI). Most of his researches dealt with the algorithms and techniques development in solving problems in Power System involving voltage stability, economic power dispatch, transient stability, distributed generation, renewable energy optimization, power system optimization and application of artificial intelligence in power system. With his vast experience in electrical engineering and artificial intelligence, he has been appointed as one of the research grant evaluators since seven years ago by the Minister of Higher Education Malaysia (MOHE). He has also been opportunity to evaluate research grant at the international level. One of the most important recognition received b him is the opportunity given by the Ministry of Security, Kazaksthan to review a research proposal from the country. Besides, he has delivered speeches on research proposals at several universities in Malaysia.
Technical Program Committee Chair
Prof. Dongsheng Yu
China University of Mining and Technology,China
BIO: Dongsheng Yu is serving as full Professor and Head of Power Electronics and Drives Department in China University of Mining and Technology. From 2009 to 2010, he was a visiting scholar with the University of Western Australia, Australia. In 2014, he was an Endeavour Research Fellow with The University of Western Australia. He has been working with international scholars on a wide range of industrial and research projects in renewable generation, power electronics, power line communication, fault monitoring and diagnosis, and memristive systems. He has published two books and over 80 papers on academic journals and conferences including IEEE TPEL, IEEE TIE, IEEE TCAS I&II, IET PE, IJCTA, etc. He has won five province level awards and three best paper awards in renowned conferences.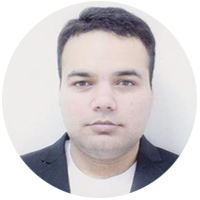 Associate Professor. MUHAMMAD JUNAID
China University of Mining and Technology,China
BIO: Muhammad Junaid recieved PhD, MS & B.Eng in Electrical Engineering in 2020, 2015 & 2011 respectively. He is currently serving as Associate Professor at the School of Electrical Engineering, China University of Mining and Technology. He also had previously served as Lecturer (Power Engineering) at the Department of Electrical Engineering, SARHAD University of Science & Information Technology Pakistan. His research interest is in the Alternatives to the SF6 gas and Key technologies for Fault Current Interruption using Vacuum Interrupters, Cryogenic Dielectrics and High voltage insulation. He is an active member of IEEE (Senior level), Chinese Society of Electrical Engineering (CSEE), European Society for Applied Superconductivity (ESAS), IAENG Hong Kong, & Pakistan Engineering Council (PEC). At present, he is involved in 8 funded projects, have 2 Patents and about 30 publications to his name.
A.P. Jiyun Zhao


Department of mechanical engineering at City University of Hong Kong.


A.P. Muhamad Bin Mansor


Head of Department, Dept. of Electrical and Electronics Engineering, UNITEN.



Dr. Morteza Hosseini


Eindhoven University of Technology, Department of the Built Environment-Netherlands.

A.P. Mohammad Russel
Dalian University of Technology





Assis. P. Leong Kah Hon
Universiti Tunku Abdul Rahman





A. P. Abu Zahrim Yaser
Universiti Malaysia Sabah (UMS).





A.P. Ong Soon-An


University Malaysia Perlis

A. P. Sin Jin Chung


Universiti Tunku Abdul Rahman




A. P. Lam Sze Mun
Universiti Tunku Abdul Rahman





A. P. Famiza Abdul Latif


School of Chemistry & Environment, Universiti Teknologi MARA




Assis. P. Nawishta Jabeen


The University of Lahore, Sub-campus Sargodha, Department of Physics









Prof. RenJie Ji, China University of Petroleum,China
Prof. Zakaria Boumerzoug, University of Biskra, Algeria

Prof. Ching Jung Chang, Chung Hua University, Taiwan

Prof. Chih-Ming Wang, Cheng Shiu University, Taiwan

Prof. Haruki MATSUURA, Kanagawa University, Japan

Prof. Fangfang Jian, Henan University of Science and Technology, China

A.Prof. Lau Woei Jye, Universiti Teknologi Malaysia

A.Prof. Lekhendra Tripathee, Northwest Institute of Eco-Environment and Resources, China

A.Prof. Saman Abdanan Mehdizadeh, Agricultural Sciences and Natural Resources University of Khuzestan, Ahvaz, Iran

A.Prof. Morteza Mohammadzaheri, Dynamics and Control, Mechanical and Industrial Engineering Department, Sultan Qaboos University
A.Prof. Lee Hwang Sheng, Department of Mechanical and Material Engineering, Lee Kong Chian Faculty of Engineering and Science, Universiti Tunku Abdul Rahman (UTAR), Malaysia.

As the committee member:
■ Rights and Benefits:
1. You could obtain a certificate of "Committee Certificate of AEIC Series Conferences"
2. You could participate in AEIC series conferences for free.
3. You could enjoy the submission discount in AEIC series conferences.
4. If qualified, you could also serve as a keynote speaker or guest editor, etc
■ Responsibilities:
1. Cooperate with the promotion of the conference, publicize the conference in media platforms, and actively promote other universities/organizations to promote the conference.
2. Promote and organize the paper submission actively.

Application to join the committee are invited from academics and practitioners researching or working in the field. If you would like to be considered as a member of a conference committee, please send your CV to conference email: contact@icdsee.org.